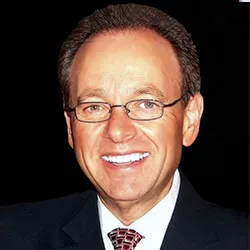 I am a duly qualified chiropractic practitioner for 46+ years, registered to practice in the Province of Ontario, Canada with reciprocity status in Florida and California, USA. I graduated as a Doctor of Chiropractic (DC) in 1976 from the prestigious Canadian Memorial Chiropractic College in Toronto, Ontario. I am also certified as a Chiropractic Rehabilitation Doctor specialist and am working towards 'Level 3' designation.
Since graduation, I founded and am presently the Clinic Director-Owner of Advanced Healthcare in North York (Toronto). In the past, I founded and directed... Accident Injury Management Clinic (A.I.M.) - North York Inc.; Bathurst Chiropractic Clinic; and the Chiropractic, Rehabilitation and Wellness Centre.


I have been active in private practice with special emphasis placed upon the assessment and active rehabilitation of: the nervous system, muscles, skeleton (spine and joints) referred to as 'NMSK' ((neuro-musculoskeletal) injuries as they relate to motor vehicle accidents (head-on, rear-end and T-bone collision impacts), slip/trip and fall, sport, personal and work related injuries for both adults and children. I have also appeared as an 'Expert Witness' in numerous court proceedings, for both plaintiff and defendant, with respect to auto accident injuries and slip/fall incidents.
I have sat on various professional committees and appeared on radio, television and written numerous articles relating to my profession. I also lecture and conduct workshops on various topics with respect to Chiropractic issues, health and wellness throughout the Greater Toronto Area and surrounding communities. On a professional, chiropractic community level, I have been awarded the Ontario Chiropractic Association's 2003 'Community Volunteer of the Year Award'.
Education:
Licensure:
Association and Membership Affiliations (Past and Present):
Post-Graduate Training:
Assessor Experience (Assessment and Insurance Companies, and Law Firms):
"My satisfaction as a health-care practitioner is knowing that I have helped my patients achieve
their full and pain free 'life-potential' in order to be the best that they can be
from inside-out... and maintain their level of peak performance".