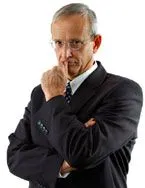 If chiropractic care seems promising, but you have doubts, join the club. Chiropractic is different. And it is this difference that has brought results to millions since 1895 and caused them to rethink the nature of health and the role of chiropractic care in it.
If these myths were true, chiropractic would have disappeared long ago, just like bloodletting and countless other ineffective procedures. But not only has chiropractic survived, it's thriving as more and more people want a safe and natural approach to better health that avoids drugs or surgery.
When patients are making medical decisions about delicate areas of their bodies, it is important to learn all of the facts about different approaches and their advantages and disadvantages before coming to a conclusion. In the course of this research, talking to friends or looking at unverified content on the internet can lead patients to believe incorrect information. For some unknown reason, chiropractic care is a medical subject that has a lot of this inaccurate information passed around. Our goal is to give prospective chiropractic patients correct information about the practice and how visiting a chiropractor helps you, not hurts you.
Chiropractors are frequently the subjects of unwarranted criticism from those who don't have a great deal of knowledge about medicine. However, this perception could not be further from the truth: chiropractic is an essential, time-honored practice that often provides necessary, high-quality services to patients who suffer from an array of painful or discomforting medical issues.
Fortunately, there are some hard facts about chiropractic that can't be debated. No matter what you might've heard... chiropractic care is an absolutely medically sound way to treat conditions that fall into the 'scope' of chiropractic care such as: back and joint pain, headaches, arthritis, accidents, etc. Getting interested? Here are 10 myths about chiropractors and adjustments.
Once and for all, let's put to rest some of these myths!
"All truth passes through three stages. First, it is ridiculed. Second, it is violently opposed. Third, it is accepted as being self-evident." Arthur Schopenhauer, German philosopher (1788 - 1860)
Click on any of the categories below for further information
on some of the most common myths:
Categories