Chiropractic care is like building a house - certain t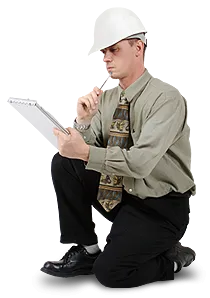 hings have to happen in a particular order in order for everything to stand strong and work correctly. When building a house, if you tried to put up your walls before you had a solid foundation, your walls would be weak and eventually collapse. If you tried to put on your roof before the walls were ready, you would run into the same problem. The same is true for your body. Your body has to go through a particular plan of care in order to repair itself correctly and fully recover to the best of it's ability.

Your treatment program from Dr. Pisarek, regardless of the stage of care, will often include chiropractic adjustment techniques, physiotherapy modalities, stretching and strengthening exercise, diet and other healthy living suggestions to help keep you healthy and strong. He will discuss a schedule of care, which will depend on your specific circumstances.
For some people chiropractic treatment is like a regular tune-up, to help deal with the daily wear and tear of life. For others, it's simply an effective treatment when pain or discomfort strikes. Your chiropractic care won't always be the same. As your spinal/joint adjustments (alignments) progress, Dr. Pisarek's goals when he corrects you will change too, and your role as a patient will also change with them.
Remember that there usually in no 'quick fix'.
How long you benefit from chiropractic care is up to you!
At Advanced Healthcare, Dr. Pisarek and staff have a genuine concern for your well-being. More than 80 percent of our patients are referred by other satisfied patients and health care providers (medical and non-medical), which reflects the confidence that our patients and peers have in our services. There is no greater compliment!
Here's a brief breakdown below of what you can expect from your care as you start on the road to wellness:
Categories