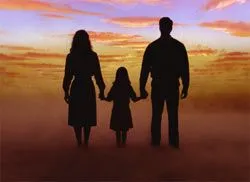 Once you go, you have to go for the rest of your life? Receive care as long as you like!
Everyone is afraid of making commitments, especially financial ones, and no one wants to hear that once they see a chiropractor they will have to go for the rest of their lives. Going to a chiropractor is much like going to the dentist, exercising at a gym, or eating a healthy diet: As long as you keep it up, you continue to enjoy the benefits. It's your choice.
Your chiropractor will develop a targeted treatment plan after identifying what is causing your pain. This plan includes the number of sessions the chiropractor believes you will need to complete the care and improve your symptoms. If you are seeing a chiropractor for conservative wellness and maintenance, in the same way you would eat healthy foods or exercise, the choice to continue going is up to you.
Click here for research article "Does maintained spinal manipulation therapy for chronic nonspecific low back pain result in better long-term outcome?"
The fact is, you don't have to do anything you don't want to. Many folks choose to continue their chiropractic care on some type of periodic basis for the rest of the lives to maintain their improved wellness and healthy lifestyle achieved as a result of the chiropractic care that reduced their pain and suffering from the problem(s) that brought them to the chiropractor's office in the first place.
Others choose to see us from time to time for episodes of neck or back pain, accidents or other conditions related to their nervous and musculoskeletal systems within the scope of chiropractic care. However, this concern is prompted by two common questions:
"Will I get addicted to chiropractic adjustments?"
No. Many people feel a pleasant sense of ease and well-being after their chiropractic adjustments. Some feel as though their power has been "turned on." Others feel more whole or "connected." (This is what "normal" feels like!) Once people experience this feeling they often choose to adopt some type of ongoing schedule of care so they can continue to feel this way all the time. It's not an addiction.
"Why are so many visits necessary?"
By the time many people consult our practice, they've had their problem for some time. Retraining muscles and ligaments that support the spine and re-aligning the spinal vertebrae takes time, and varies from individual to individual depending on many factors. Each visit builds on the ones before. Remember, you're doing the healing, not the chiropractor!
Your chiropractor will make evidence-based recommendations for your treatment/management plan based on your specific diagnosis. Regular adjustments are a part of a healthy lifestyle. Exercises and nutritional advice can also be included to help you live a healthy lifestyle.
The choice to continue and benefit from chiropractic care is always up to you.