...a natural compliment to our patients' chiropractic care and a welcome respite for all.
At Advanced Healthcare we are pleased to offer in-house, convenient and quality registered massage therapy to compliment your health goals.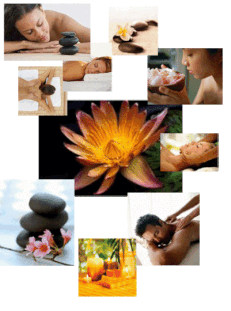 While chiropractic focuses on the spinal bones and their impact on the nervous system, massage relaxes the muscles that hold and move the spine. Both disciplines work together to help keep the body in proper alignment, balance, and function.
Massage therapy offers a natural conservative treatment approach that relieves musculoskeletal pain for many patients. Our office provides specific massage and muscular therapy that is tailored to meet the patient's condition and injury. The benefits of massage therapy may include increasing blood circulation, reducing swelling, relaxing muscles, relieving muscle pain and spasms, and aid in recovery and range of motion.
Click here for this article: "25 Reasons to Get a Massage" infographic.

Our office offers a professional setting, collaboration with chiropractic care, central scheduling and billing for insurance, and a therapist that is trained in a wide variety of techniques to best meet your unique needs.

A massage therapy session includes time for case history taking and assessment, the massage itself, and any necessary home care instructions.

Call us today at (416) 633-3000 and schedule a timeout for your good health. You'll be glad you did!
Gift certificates are also available.